SINES9B
I followed SINES9B like a beast in the wild, to see where it would lead me. We found something beautiful.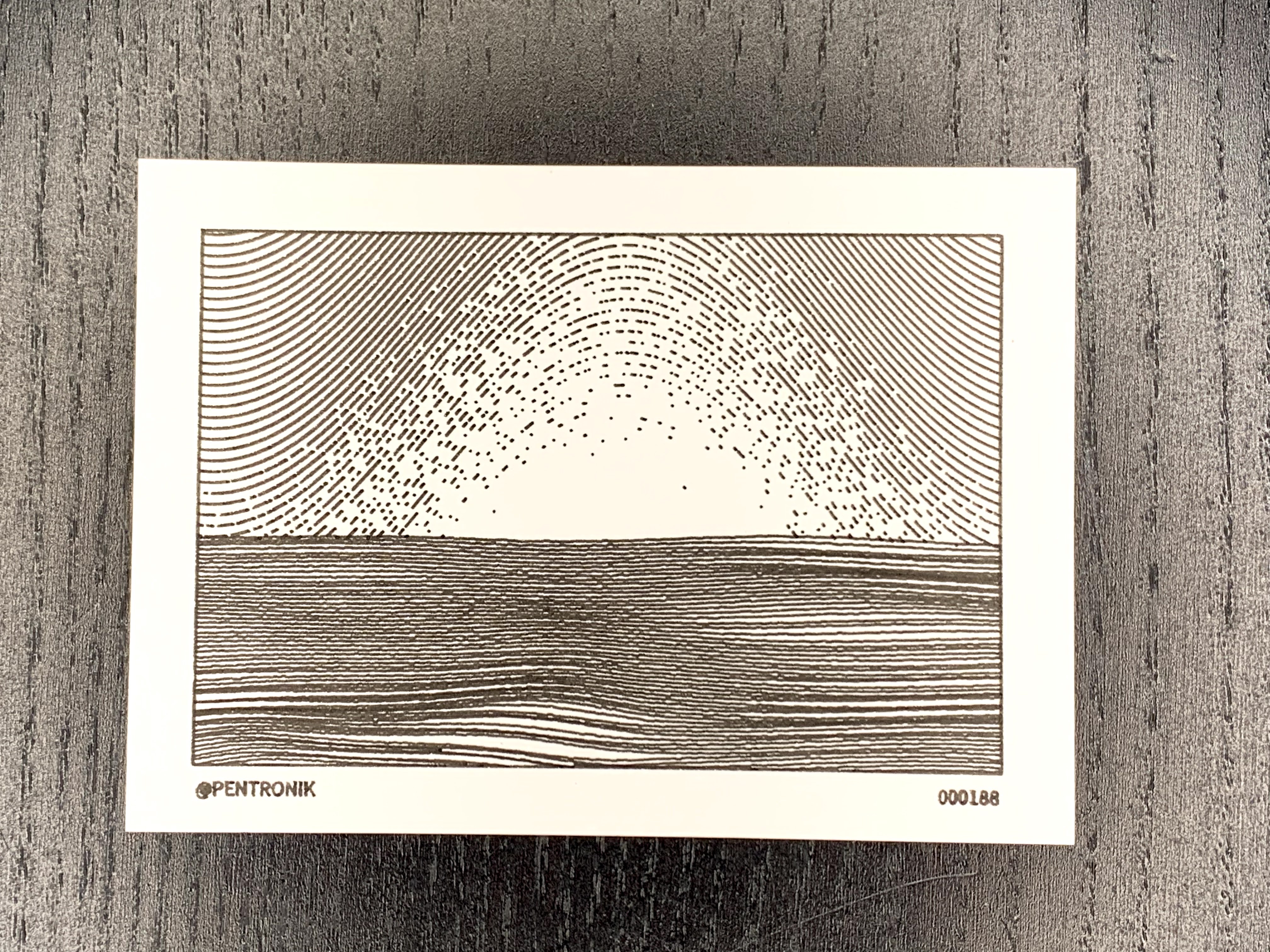 The vistas range from calm seascapes under a setting sky, like the one above, to more mountainous terrain, like the SEED=1 , linked below in the NFT.
Postcards
Series007 postcards were made with this engine.
NFT
I don't know if I buy into the NFT proposition. So I figured that best way to figure out how I felt about the concept is to experiment. So I put SINES9B - 000001 on Hic & Nunc.
Catalog of available pieces
This is the catalog of currently available pieces. Some are already taken. If you are interested in one, get in touch.
The rendering engine is such that these can be produced in a range of sizes from quite small 3.5 x 2.5 (inches) artist trading card size, up to the 11 x 17 (inches) tabloid size, in both landscape and portrait formats.
Examples: trading cards, postcards, tabloid.
Note: the catalog does show only the small portrait version. I think the other versions are worth looking into too. For comparison, here is SEED=104 (last one in current the catalog) in all the versions:
Change Log
2021-09-28:
- Reduced catalog file sizes.